Swan Shelf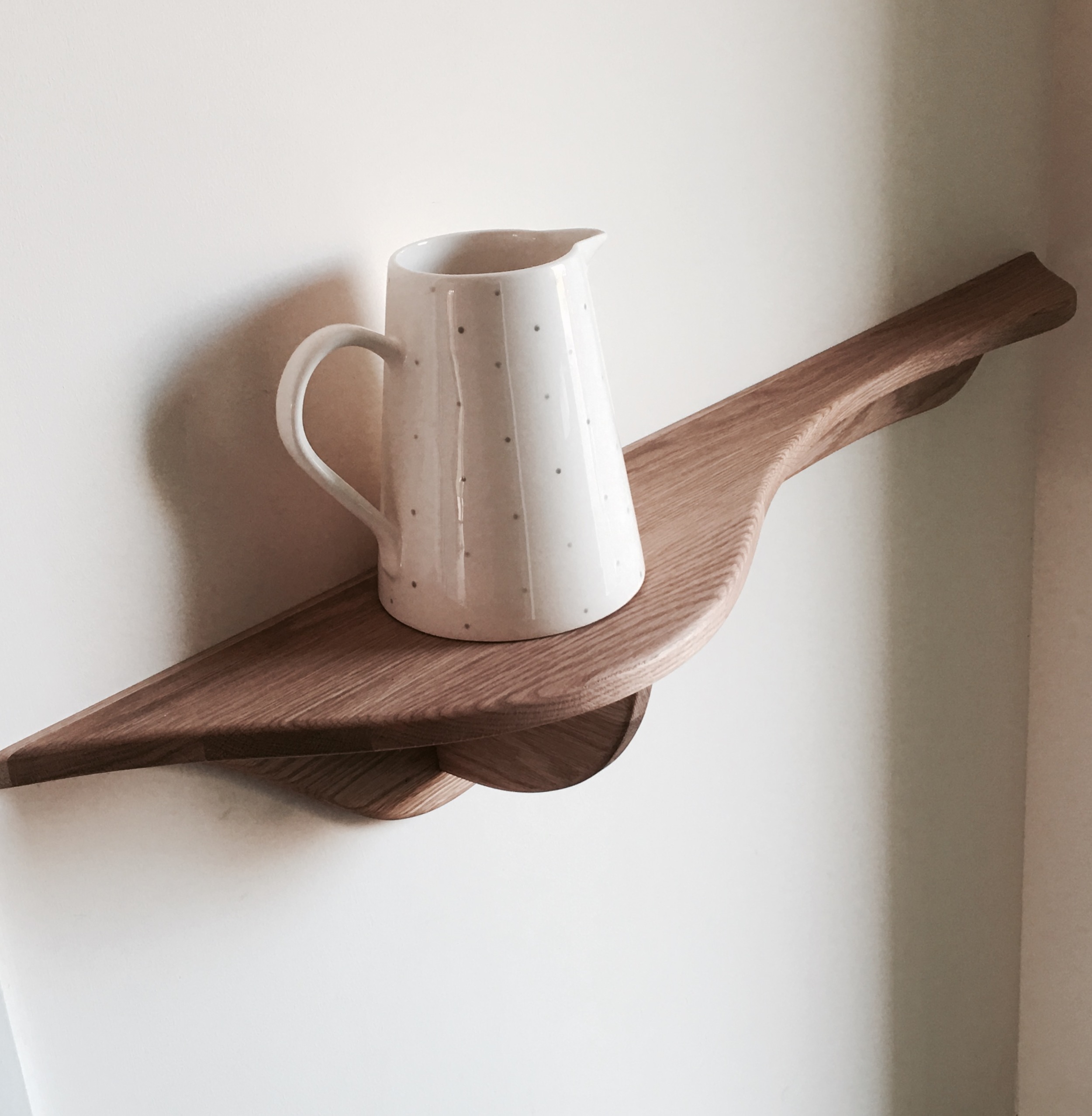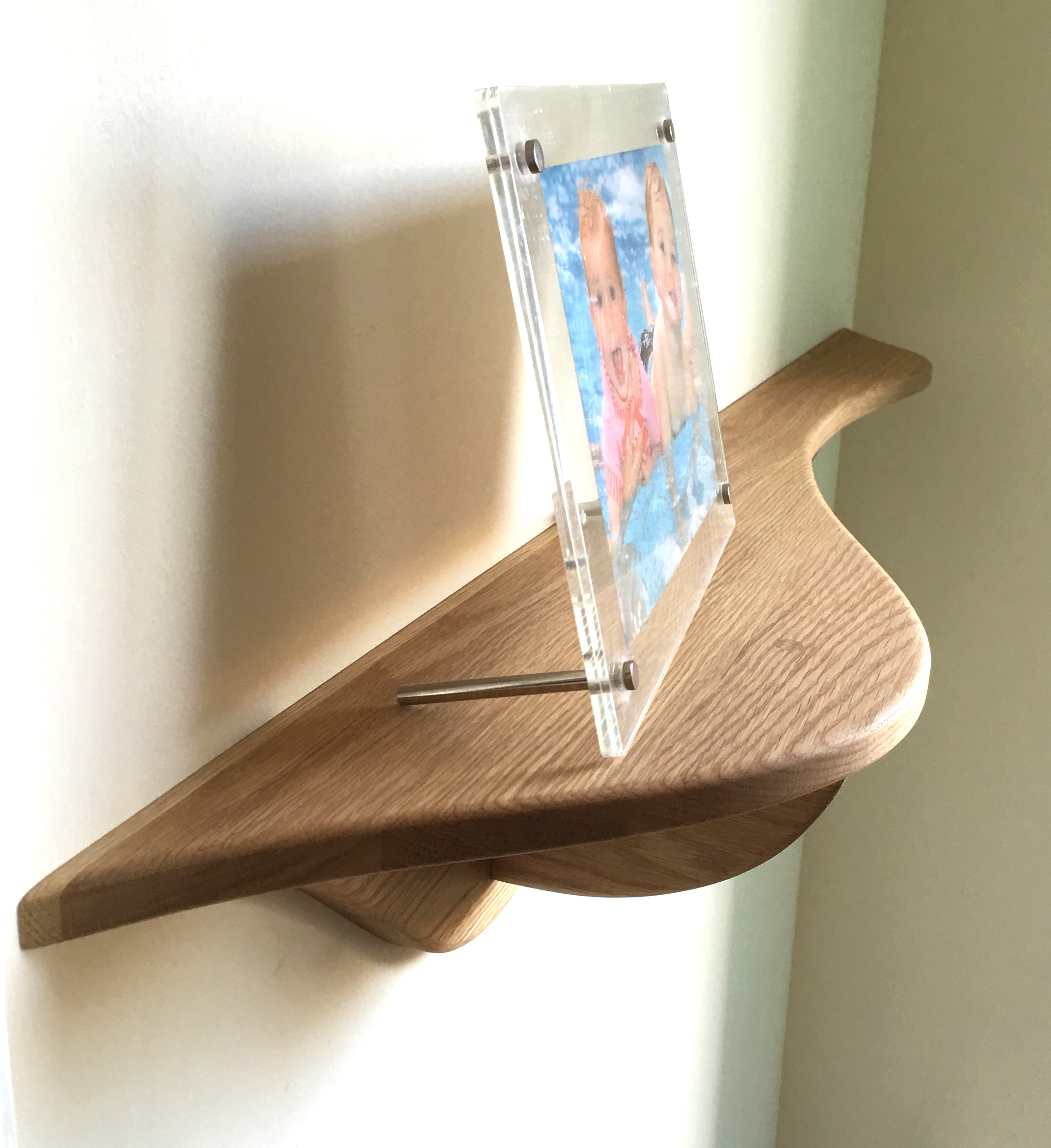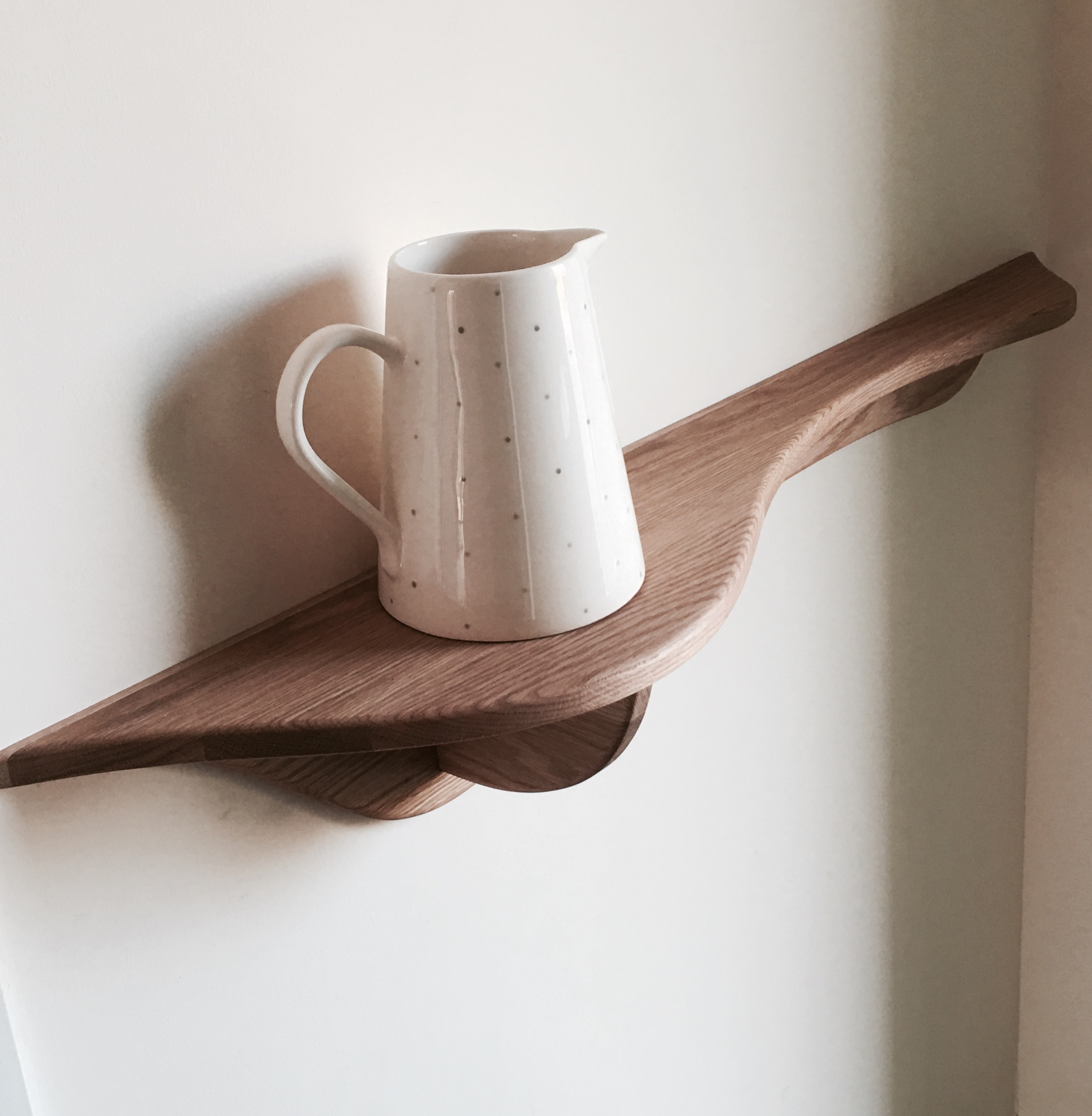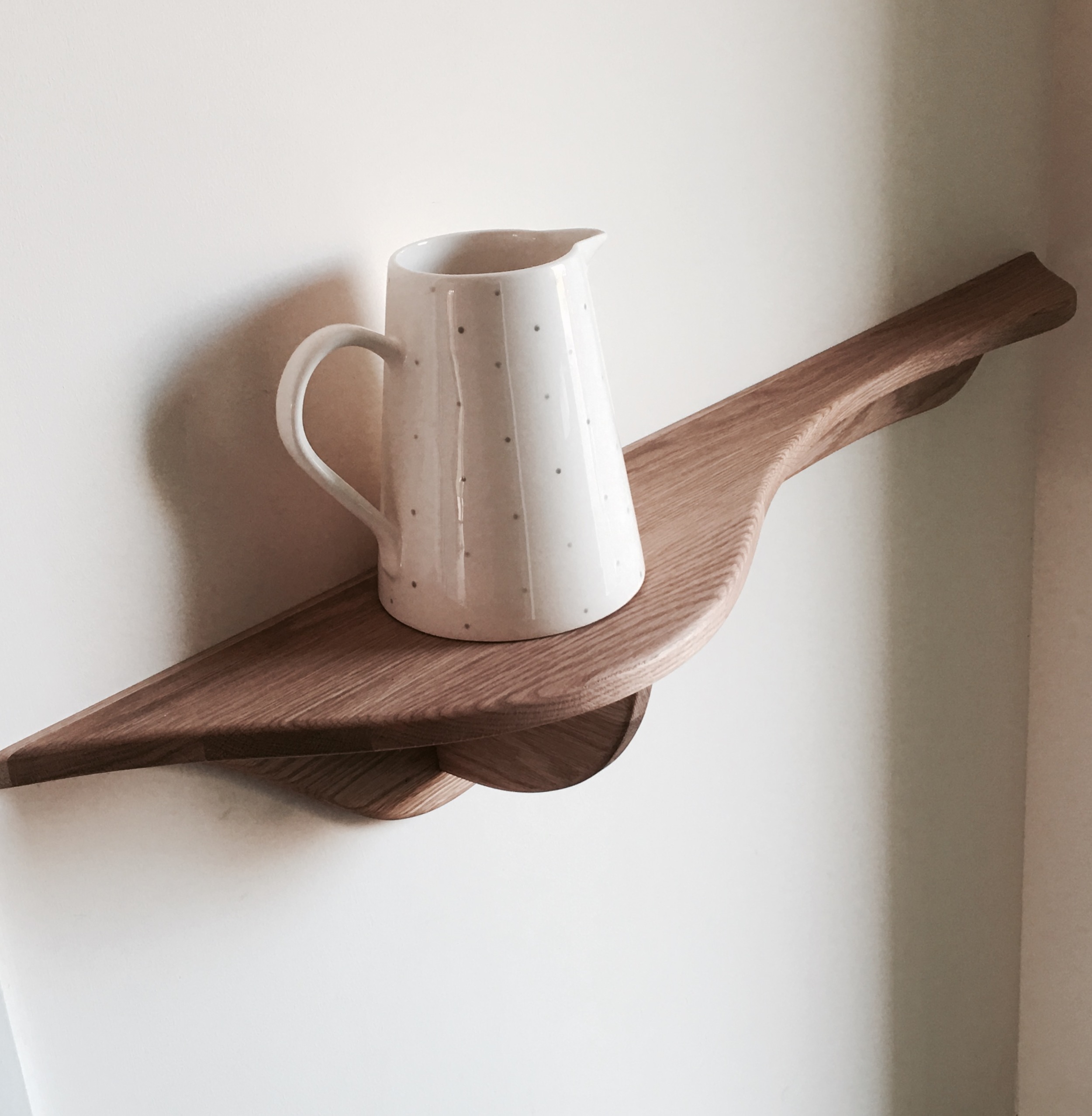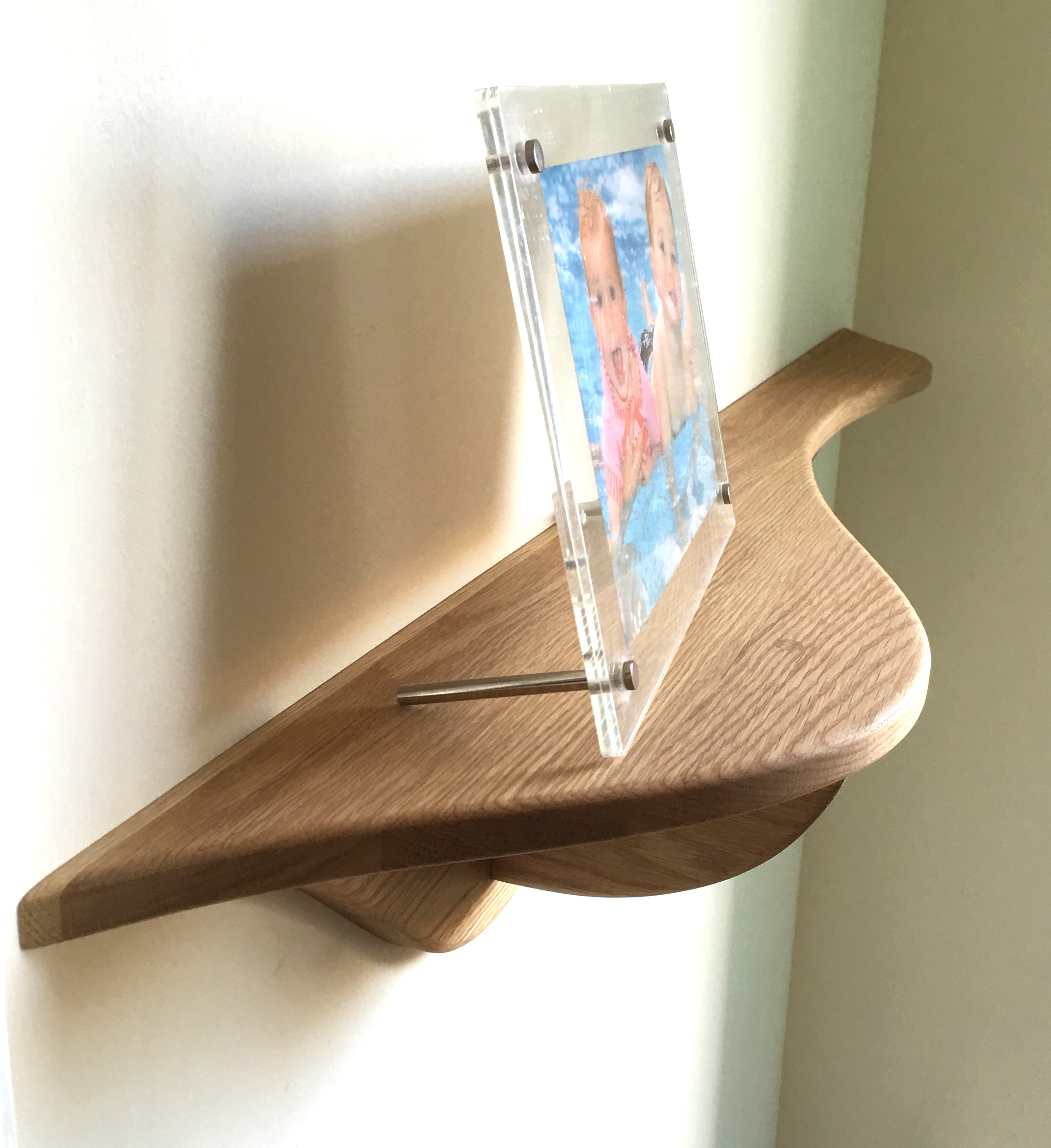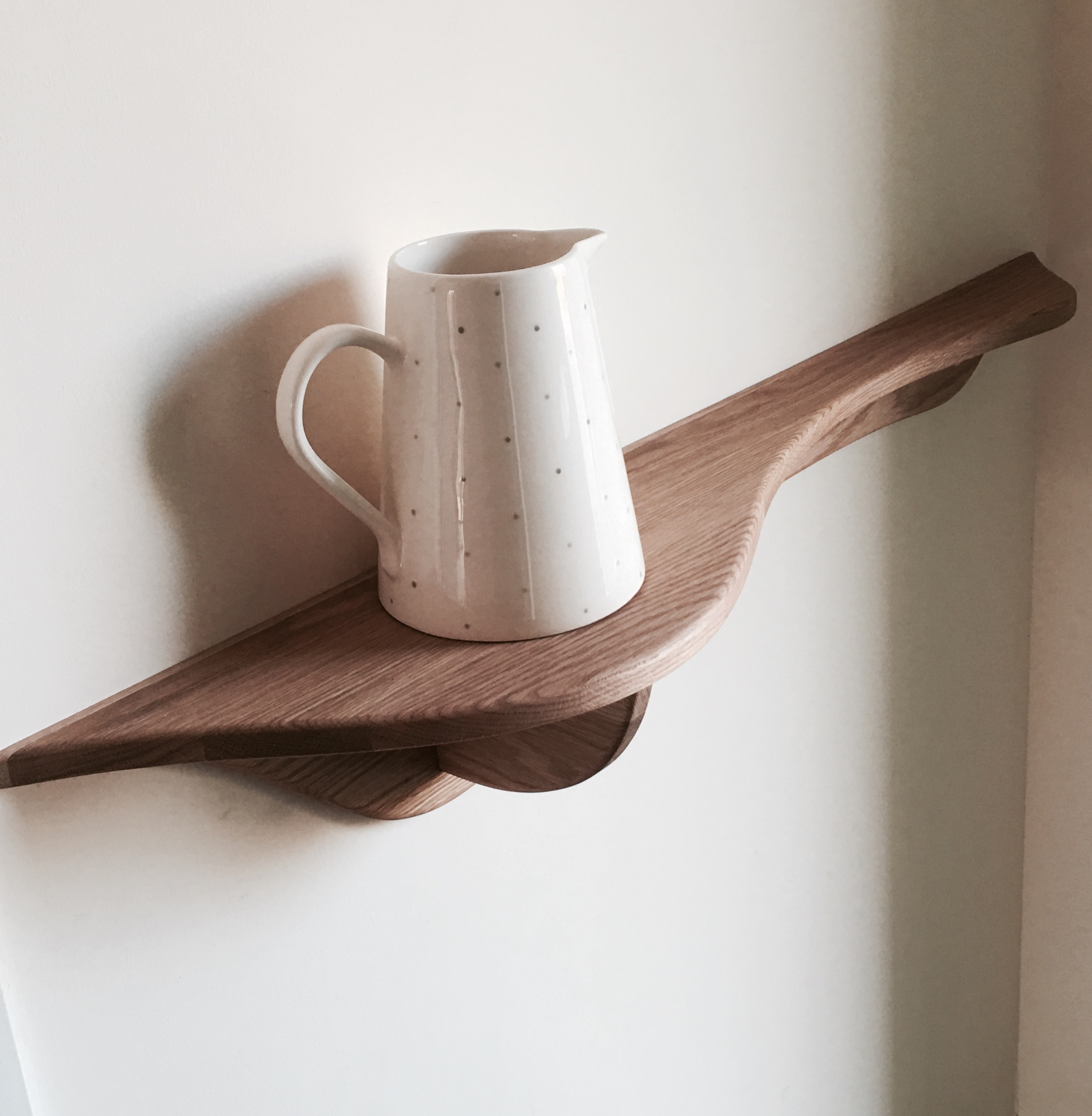 Swan Shelf
A stunning shelf for lasting memories inspired by the form of a Swan in flight.
Swan Song is a metaphor for a final gesture and this stunning sculptural shelf is a space where you can devote a lasting memory to mark a special end of an era moment, for example children leaving home, retiring from work, or a memorial for a loved one. It is perfect to add meaning and natural beauty to a living, dinning room or hallway. It will sit as comfortably in a contemporary setting as It would in a farmhouse or cottage.
Add a personalised laser engraved message to finish your memory, for example a line of a poem, a quote, a name, or a date. The message will sit on top of the shelf and follow the shape of the curve.
It is natural product designed and hand made by us in the UK out of solid oak and finished in Osmo oil. The product also includes brass screws and screw cups.
Personalised or Unpersonalised: