Golden Spiral Clock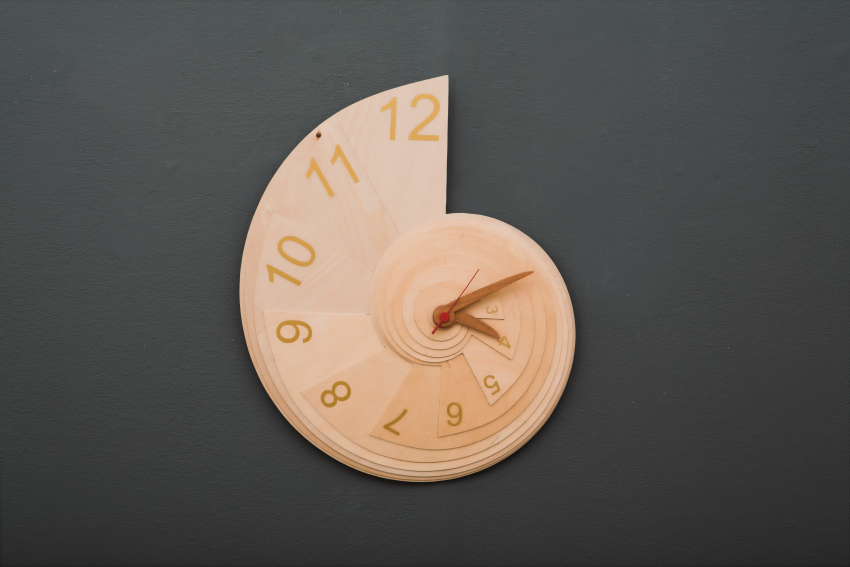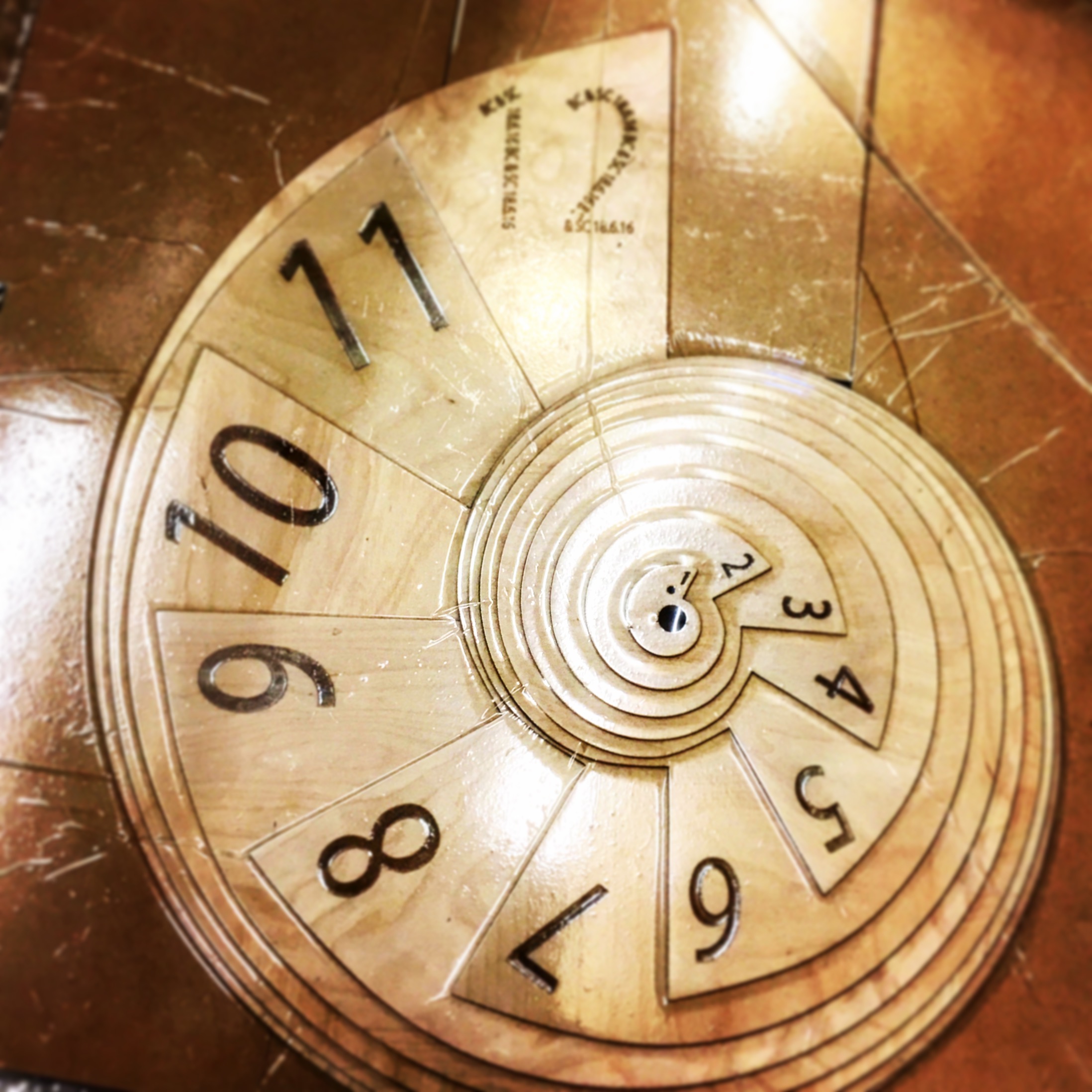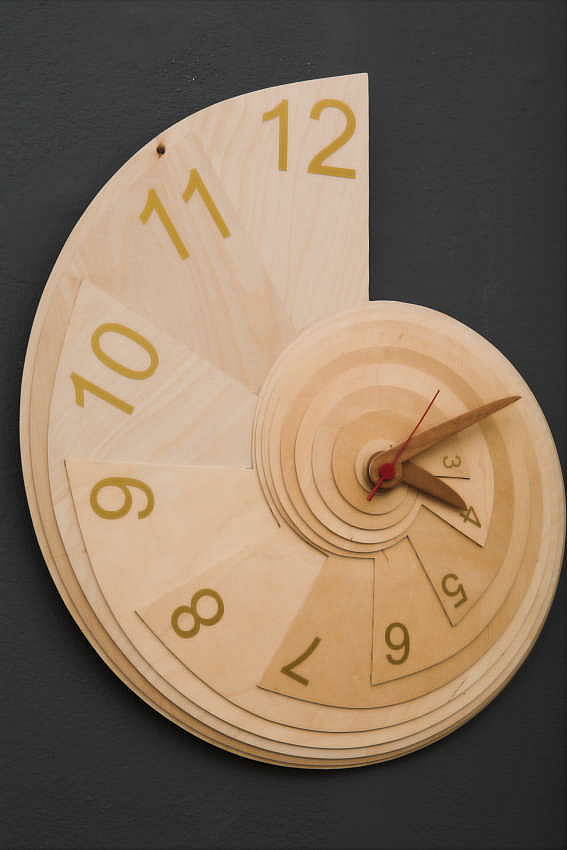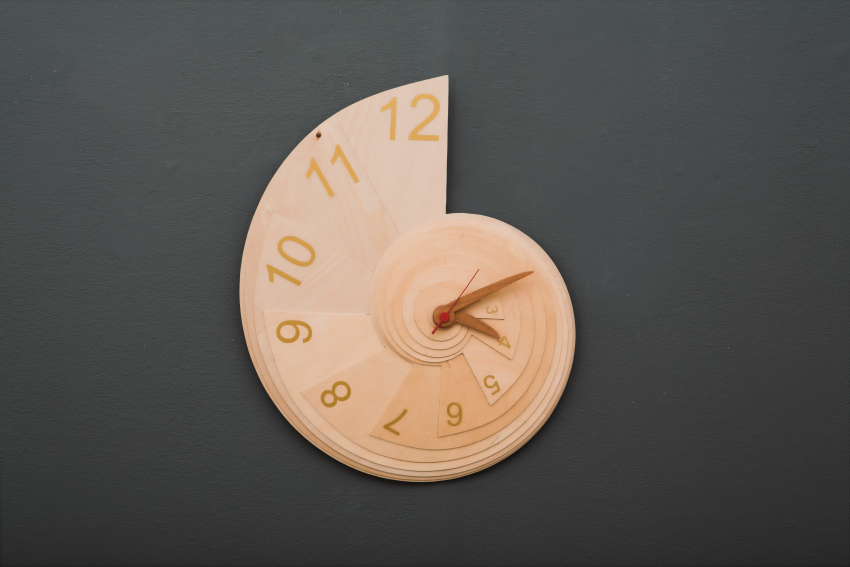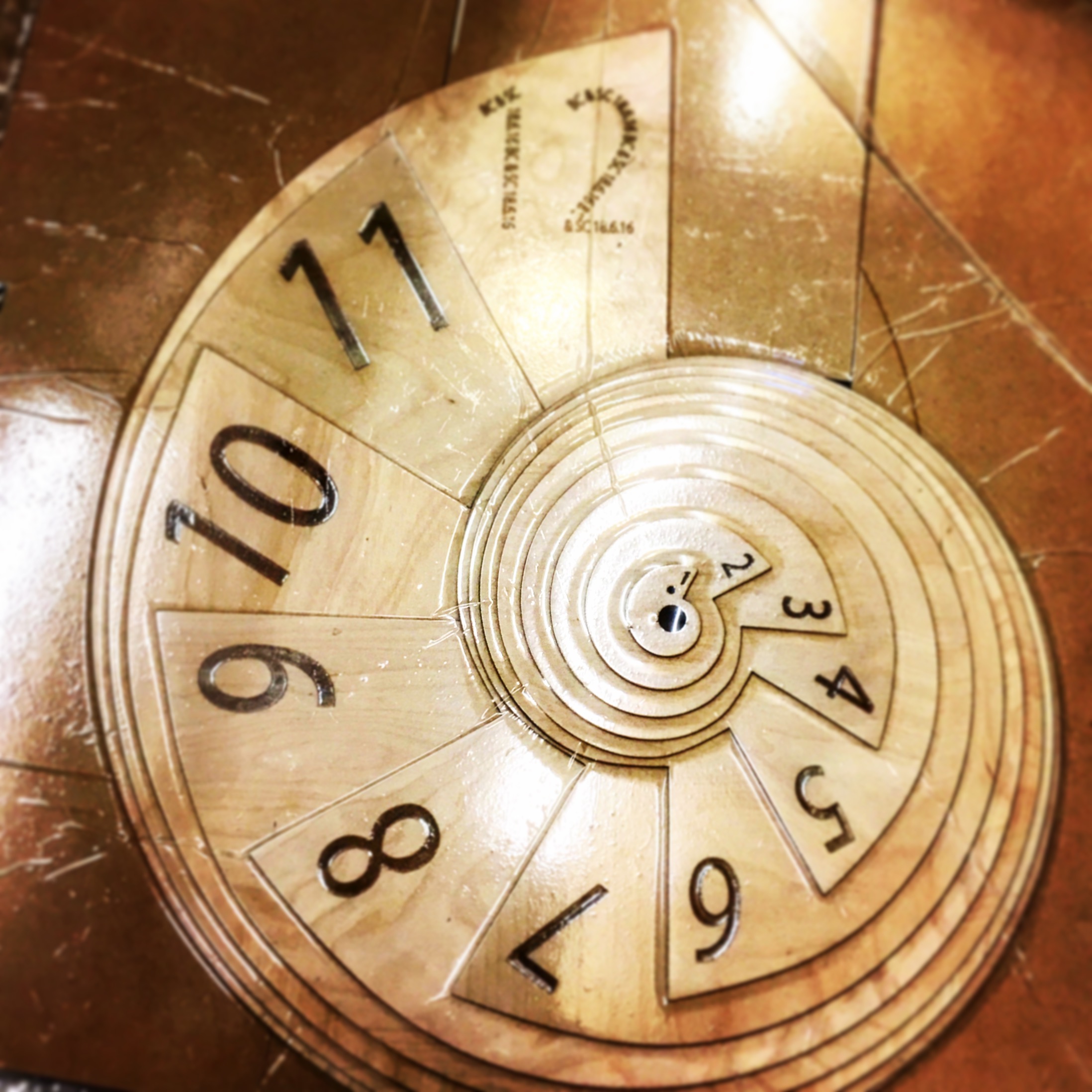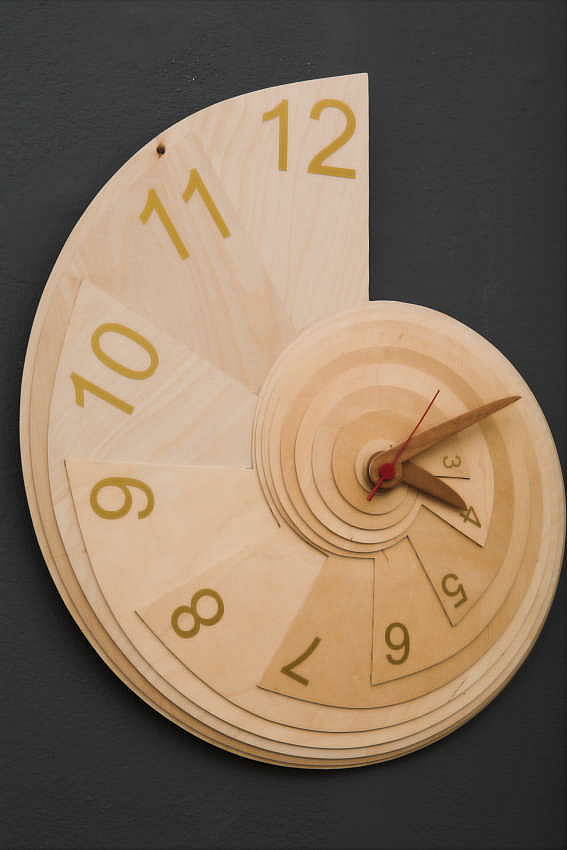 Golden Spiral Clock
Spiral Clock is inspired by measurement. The size of the layers represents the hours and the height of the numbers represents the minutes.
The attractive fossil-like form is based on the Golden Spiral discovered in ancient Greece, found in nature and also found in artwork by Leonardo Da Vinci.
This is a really special gift for a loved one, family member or good friend. It will provide a centre point of natural beauty to a room. It will bring prolonged enjoyment for years to come. Spiral clock is made by us here in the UK.
You can choose to have your clock with or without laser etched numbers. You can add a laser etched personalised message on the back of the clock to see every time you change the battery.
made from:
Golden Spiral Clock is made from thin layers of Birch plywood and is finished in natural oil. It is made by us here in the UK.
dimensions:
Dimensions of Spiral Clock are H45 x W30 x D1.8.
product code:
Numbers + Personalised Message: